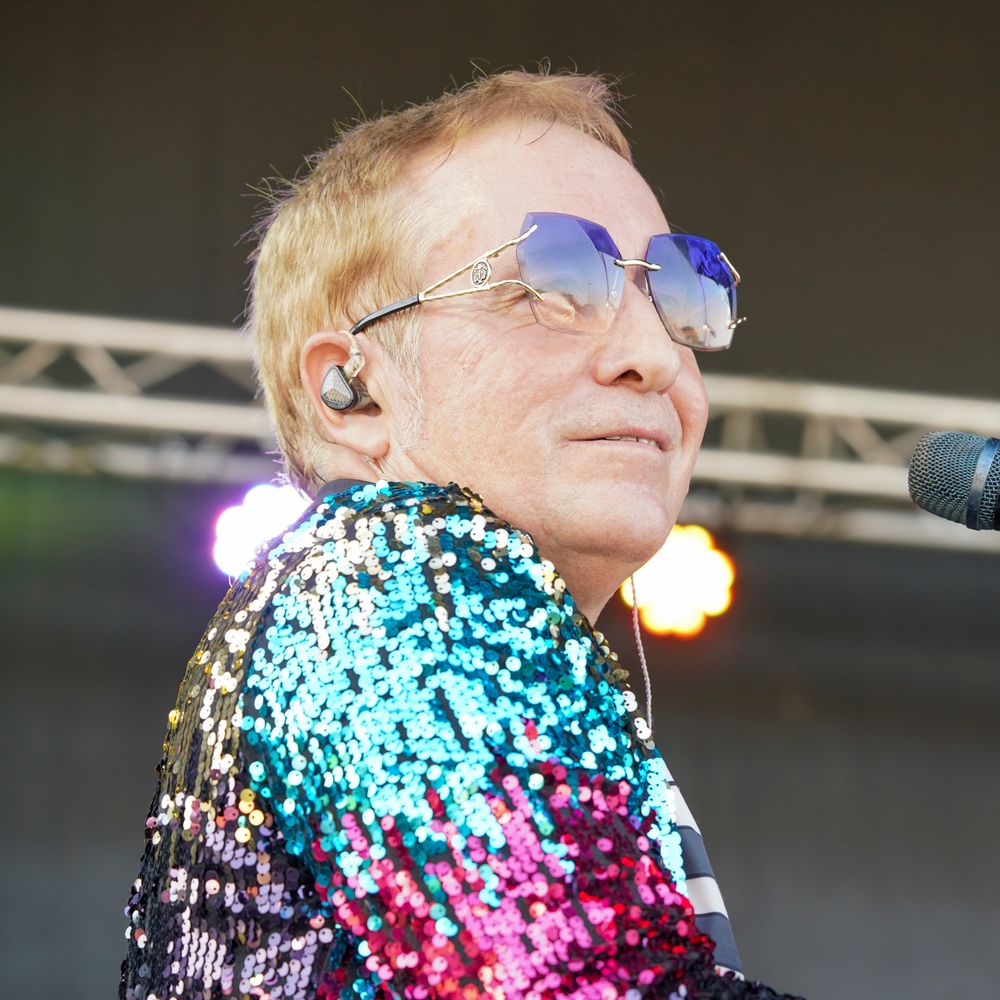 Greg Vadimsky
Piano, Vocals
Greg was a classical piano champion who became a pop/rock entertainer and went on to international success with many artists, with credits including The Orchestra, starring ELO former members, and Eric Burdon of the Animals.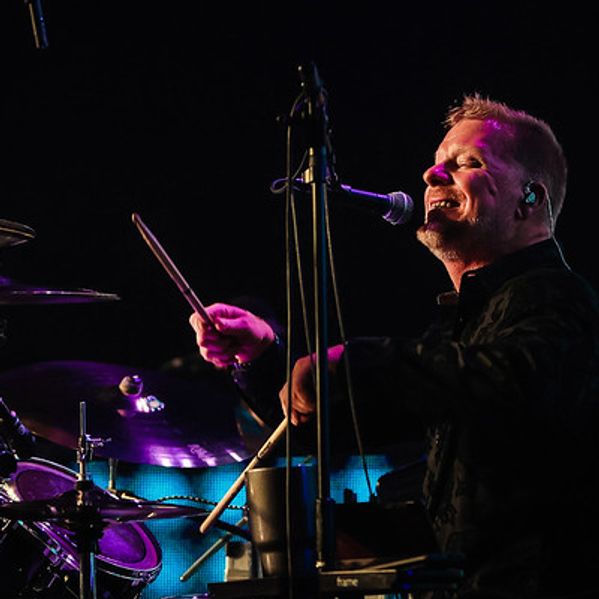 Brian "Big B" Arnold
Drums, Vocals
Big B is a veteran of Ball State University's jazz program with credits including Pat Benatar and Bad Company.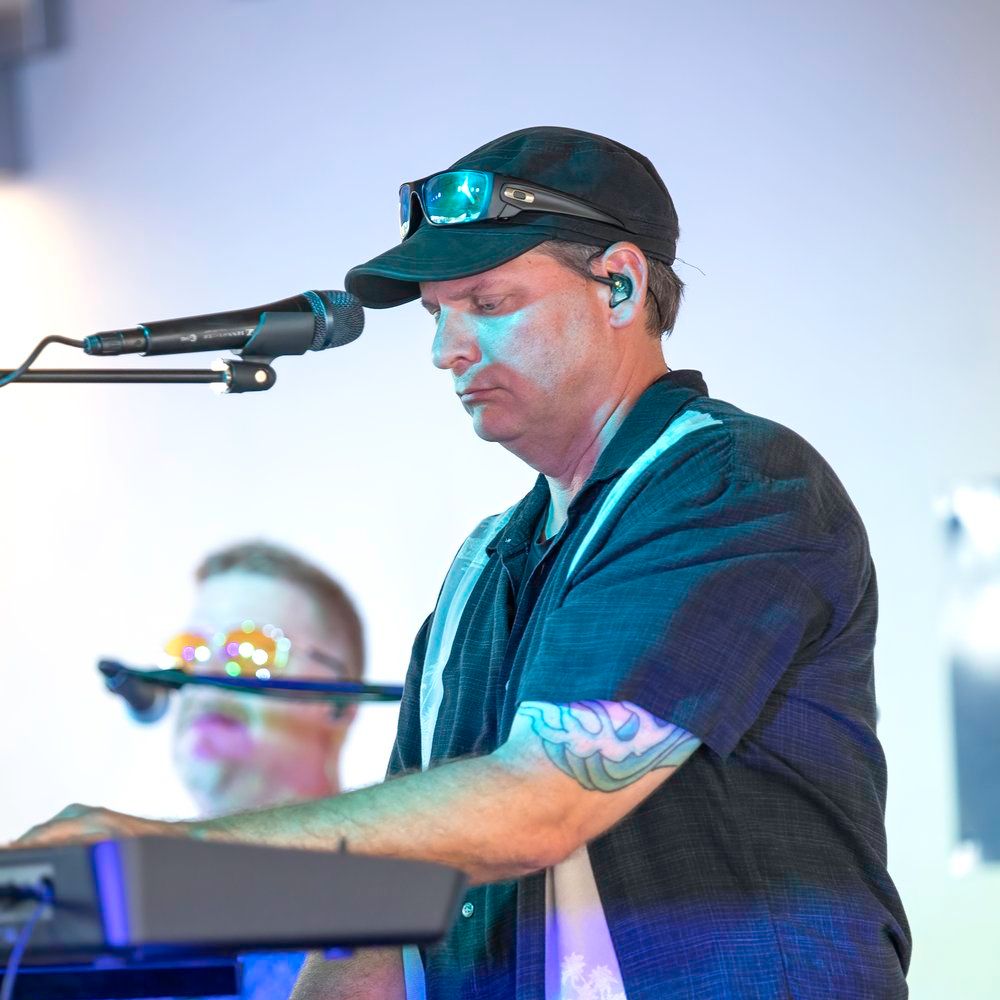 Patrick Green
Keyboards, Vocals
Patrick was trained at Florida State University's School of Music, and has performed with Disney Cruise Lines, and the popular band Heatwave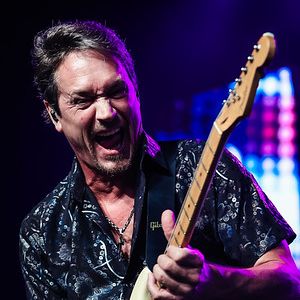 Gary Vadimsky
Guitars, Vocals
Gary was part of the successful band Tango Palace, a favorite at Walt Disney World, and his credits include performances with Dokken and The Fixx.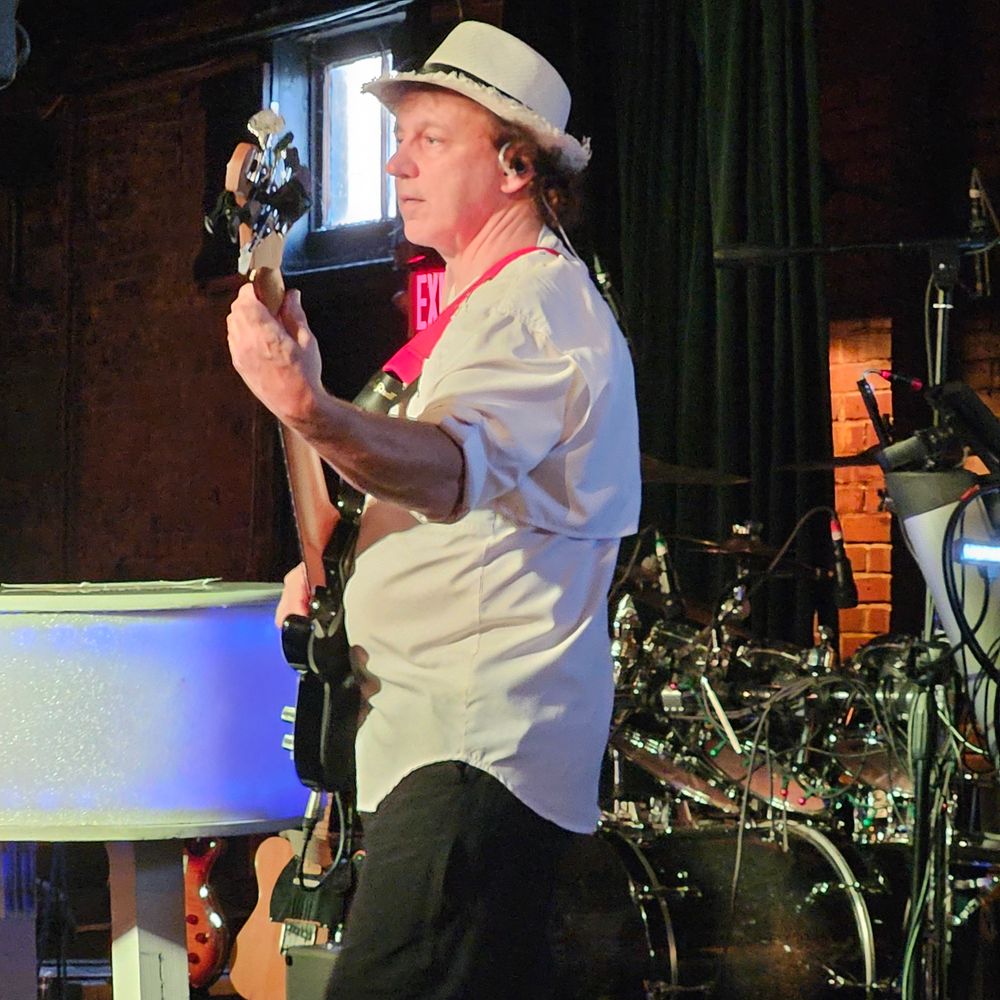 Steve Caroppoli
Bass, Vocals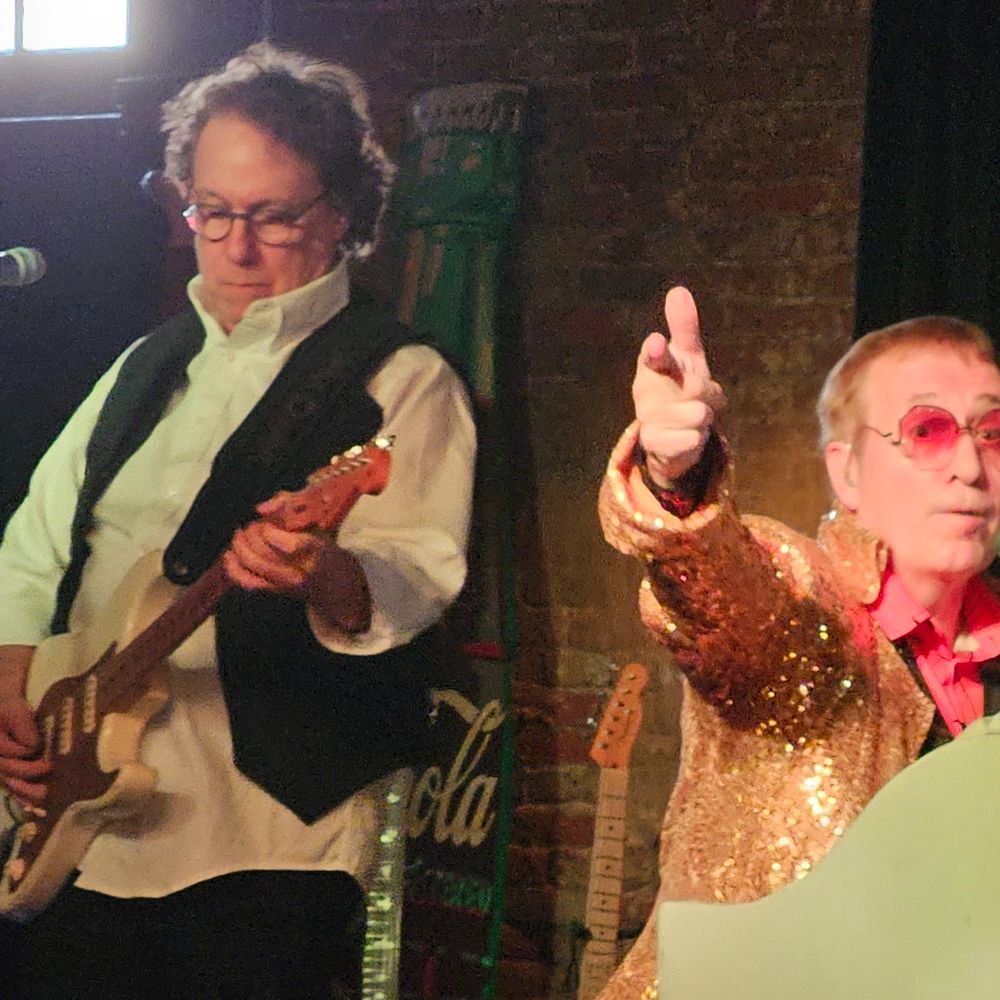 Joseph Leva
Guitars. Vocals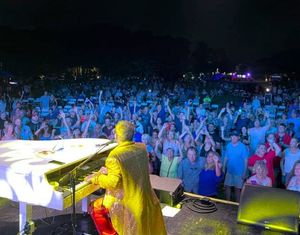 An Excerpt from Behind the Tribute to Elton
By Sue Wade
You'll forget he's Greg Vadimsky from Somerville, New Jersey, when he plays Elton John in Greggie and The Jets.
Greg Vadimsky is a man of many talents.
He's a published author of "100 Years of Horror, Vol. 1 (1919-1945)," with three more entertaining volumes in the pipeline. He claims inspiration by his grandmother Sophia's weekend airings of "Creature Feature" and "Fright Theater," hosted by the legendary "Dr. Paul Bearer" on Channel 44, Tampa Bay.
When he wasn't assembling monster models in his garage, he took lessons as a classical pianist starting at the age of 5. He would go on to win Florida state competitions at 10 and 12.
He's been performing in his own bands since he was a teenager and now has about 150 shows a year.
He's a singer/songwriter who's penned dozens of solo studio recordings, albums and feature film soundtracks.
But, he said, "Elton John and Bernie Taupin's songs just captured my soul — probably since I was always a bit of a lonely kid, like Elton was."
Young Greg started out playing and singing Elton's songs by ear, until selfsame Grandma Sophia bought him a set of the glam rocker's music books when he was 8.
"As I matured and improved, I stopped lessons at age 15," he continued. "My teacher and I just couldn't figure out where else to go with it."
What else could he do?
Vadimsky became a professional musician with his first band, Spectre, which went on to have a record contract with original songs just as he was turning 18.
Since then, Vadimsky has shared the stage with many, including The Orchestra, starring former ELO members, and Eric Burdon of The Animals.
For almost 26 years, he and Brian "Big-B" Arnold, on drums and vocals, have toured the United States and United Kingdom as Greg & Brian. A veteran of Ball State University's jazz program, with credits including Pat Benatar and Bad Company, Arnold is also drums and vocals in their Elton John tribute, Greggie and The Jets.
.....
In their shows, they don't necessarily play Elton's songbook chronologically but do share with the audience the stories Elton and Bernie Taupin have told about writing them. Expect to hear old favorites as well as deep album cuts — everything from "Levon" to "Don't Let the Sun Go Down on Me" and "I'm Still Standing."
"We are told at every show that we sonically re-create how the classic recordings sounded," said Vadimsky. "The music is the most important thing, with the outfits just being the icing on the cake."
There are at least two changes of glitzy costumes, glasses, mohair suits and electric boots.